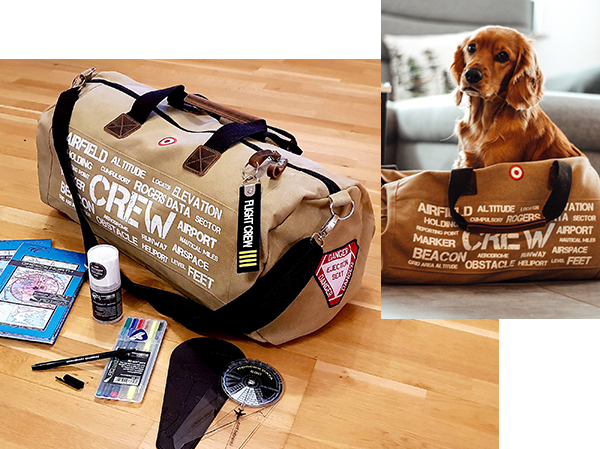 Sport and/or Travel Bags
Travel or sports bags in aviation design. Perfect for pilots, cabin crew or aviation fans. Discover how compact, light and spacious our aviation travel bags are.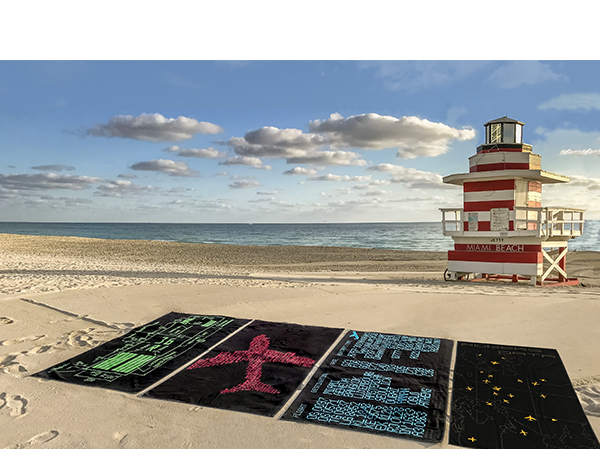 Beach Towels
Are you looking for a suitable & exclusive bath towel for your holiday or spa trip? We have the right products for you too.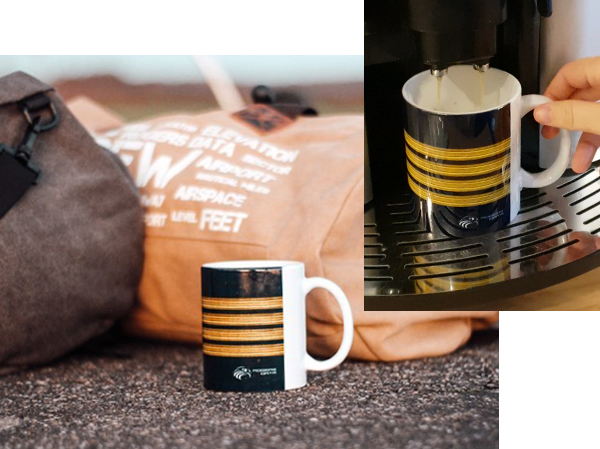 Coffee Mugs Set of 4
This exclusive coffee or tea cup set of 4 is dedicated to the theme of aviation. The special design with the golden captain's stripes is a special eye-catcher.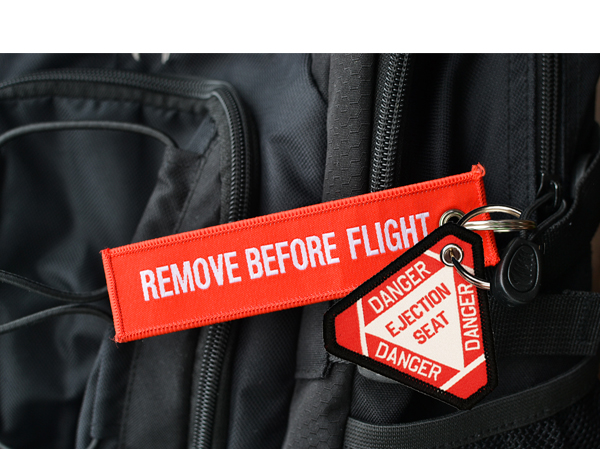 Key chains
Our aviation design key chains in 15 different designs are guaranteed to be an eye-catcher on your key. Exclusive designs for pilots, flight attendants and aviation enthusiasts.
Our aviation design range includes travel sports bags, bath towels, picnic blankets, Captain Pilot Stripes coffee mugs, many different key chains and aviation art posters, which are a must-have for every pilot, cabin crew or aviation enthusiast. Our products combine aviation design and the aviation theme with inspiring functionality.
Treat your friends, family or yourself. We have exclusive aviation-themed Pilot & Cabin Accessories to inspire not only pilots, but aviation enthusiasts as well. Our products are absolute eye-catchers with very special and individual aviation designs.
The motto is: From pilots for pilots!